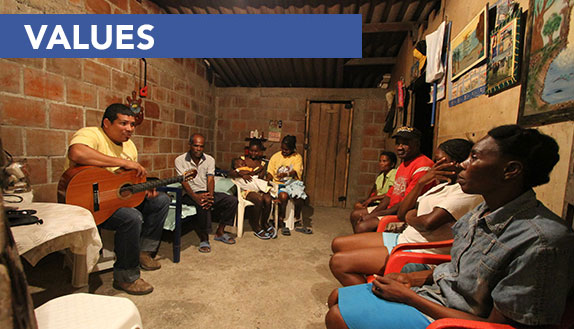 VALUES

The guiding principles of FRIENDS AND BROTHERS FOUNDATION are:
TRUTH: The guiding principle of all acts of the Foundation in its internal and external relationships. Truth and transparency prevail in the actions of each of its members.
LOVE: The Christian principle for excellence. Love for God, love of self, and love of neighbor must inspire the actions of the Foundation and its members.
AUTHORITY: The principle of authority, designated by the administrative schools, will be guiding the activities of the Foundation. Each of its members will always have a superior to whom they will obey, consult and submit reports.
EQUALITY: All humans are understood as equal by birthright and should have access to opportunities and a decent life.
SOLIDARITY: Unity where mutual support between people and communities is given to solve problems and meet basic needs in any of the areas that make up the human being (body, soul and spirit).